Dagenham & Redbridge F.C.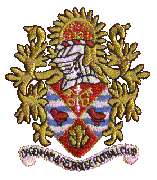 The Original Unofficial Website
As featured in the Daily Star on Saturday 3rd November 2001
(By the way it's not something I'm proud of!!!)
---
In memory of Dave Hawkins
31st March 1970 ~ 27th November 2001
R.I.P.
---
Last updated Saturday 25th May 2002
Welcome to the Original Unofficial Website. This site contains NONE of the following:
Frames, Media, Quicktime, Slowtime, in fact it's hardly updated Anytime, Java, JavaScript, Flash, RealAudio, Mouseovers, Active X, FAQ's or any other coding that I do not understand!
---
BUY A BRICK
Updated 26th August 2002
A crap photo of the Buy a Brick plaque. Half a meg in size so you should be able to make out your name
The New New New Forum
Daggers Discussion Forum or Messageboard
The New Guestbook
Sorry I deleted this by mistake. Will add a new one soon. Anyone know of a good one
This information in the links below will change occasionally.
The links below are stable links, where the information doesn't change very often.
The Links below are sites that connected to D&R or the Non-League scene in general
Some Non-Football & Football Related Links
---